Though this book features the characters of the Betsy-Tacy series and is set in the same fictional small town of Deep Valley, Minnesota, it's not actually part of the series. Winona's Pony Cart is one of three spin-offs, and the only one written for children instead of young adults.
Like almost all the other characters, Winona Root too is based on a real person. However, the child Winona and the teenage Winona are based on two different girls. This book is the only time we see her younger Doppelgänger besides Betsy and Tacy Go Downtown.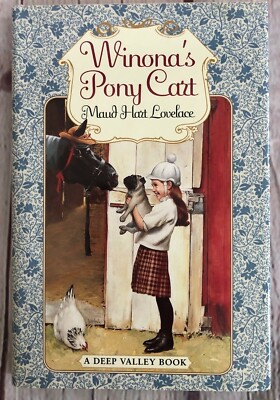 It's autumn 1900, and third grade Winona is about to turn eight (making her one of the youngest kids in her class). Though her family are at least upper-middle-class, if not outright wealthy, she nevertheless lacks one longed-for possession: a pony.
When the book opens, Winona is being made to sit on a wall outside her house as punishment for sitting on a birdbath and getting her clothes all wet while pretending to ride a pony. Mrs. Root has very rigid, stereotypical ideas about how girls are supposed to act, and can't get it through her head that Winona's more tomboy than frou-frou girly-girl.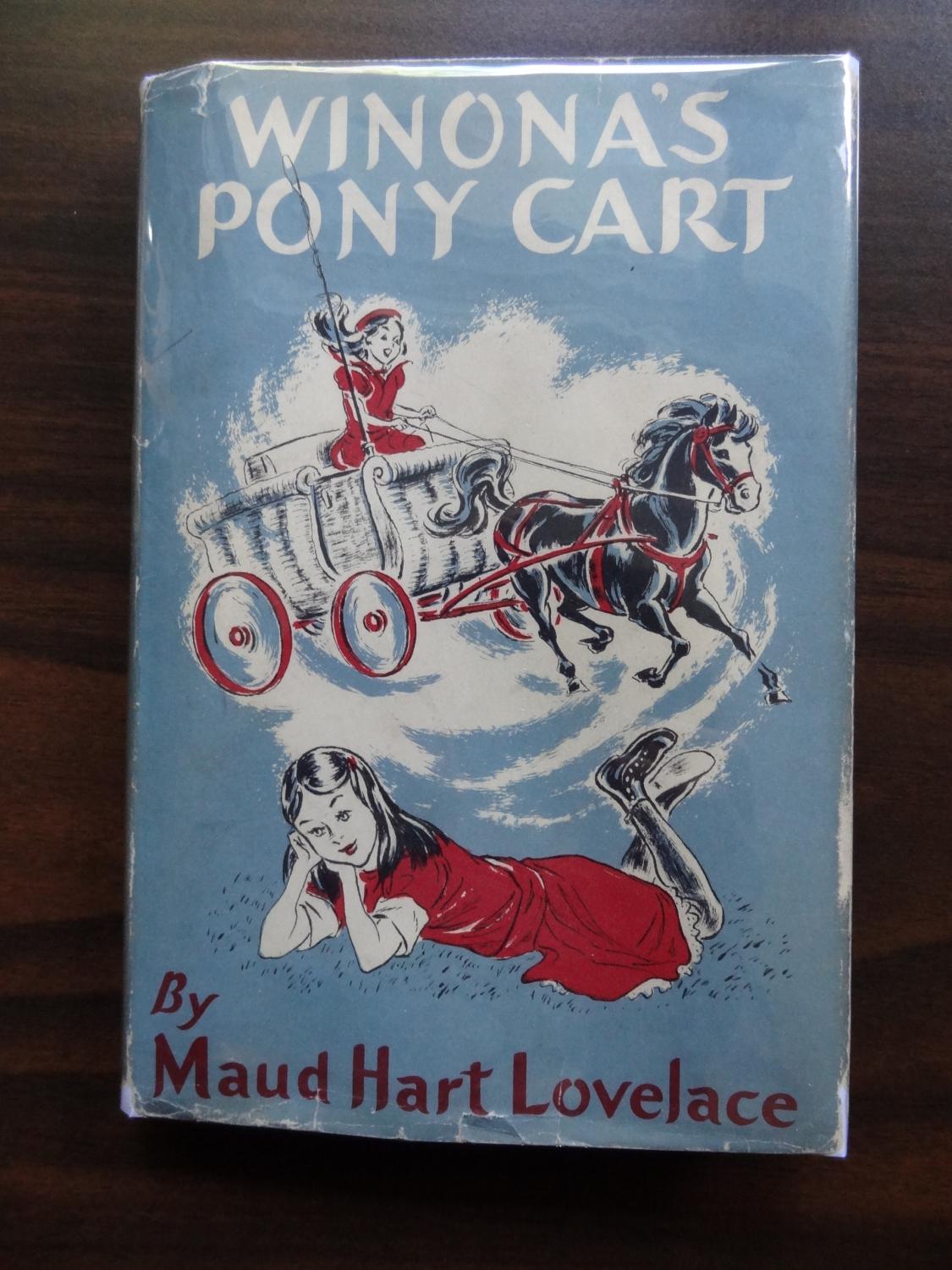 Through the entire book, Mrs. Root unsuccessfully tries to make Winona over in her own image, and that of Winona's older sisters Bessie and Myra. She also refuses to listen when Winona asks if she can invite more people to her own birthday party, and doesn't want some of these other kids to come.
Mrs. Root decides there should only be fifteen guests, and chooses for Winona who'll be there. She invites children from Winona's Sunday school and her friends' children, not Winona's real friends. One of these unwanted guests is an annoying Little Lord Fauntleroy no one likes.
Not once does she consult Winona about the guest list, and claims it's impossible to invite anyone else, since Mr. Root only had fifteen invitations made, and there are only sixteen party hats, horns, and place settings. God forbid Winona get a say in her own party!
Winona goes ahead and invites all her real friends by word of mouth, without saying anything about this to her family. Thus, it's a most unwelcome surprise when all these unplanned guests start streaming in the afternoon of the party. A crisis is averted when one of Winona's friends from Little Syria brings a baklawa cake, thus ensuring everyone can have a slice of some kind of cake.
Mr. and Mrs. Root have been mentioning a surprise, and Winona thinks she's going to get a pony. After all, she's been begging for a pony a lot recently, and she tends to get what she wants eventually (esp. if she throws a tantrum). She never knew the crushing disappointment I did of never getting a rocking horse or a beautiful redhaired baby doll I named Apricot, since my parents hadn't that kind of money.
It seems as though Winona's wish has come true, but there's an unexpected twist.