Some of the books I read in 2017 were:
I highly recommend this book by a fellow Pittsburgher. It tells the amazing story of how, of all the 27 known hominin species who've walked Planet Earth, Homo sapiens sapiens emerged as the only one left standing. (Hominin is the more scientifically up-to-date term, and refers to both anatomically modern humans and our ancestors. Hominids are modern and extinct great apes, and include non-human primates such as orangutans, chimps, and gorillas.)
So many seemingly little things, like neoteny (having a childlike appearance into adulthood), a shortened gestational period, and the development of a sense of right and wrong, led to major evolutionary advantages contributing to our survival and emergence as the world's most dominant species.
The book also examines the other hominins who've walked the Earth, some of whom have only recently been discovered. A number of these hominins inhabited the Earth at the same time, contrary to the formerly-held beliefs casting human evolution as a simple, direct line of descent.
Our 26 cousins may be long gone, but at least two of them, the Neanderthals and Denisovans, live on in the DNA of those of us with European and/or Asian ancestry.
By hashgacha pratit (Divine Providence), the authors (a married couple) had just had twins when their proposal for this book was accepted in 2007, and decided to take some time off to focus on their babies. Had they gone ahead and written this book by the September 2008 deadline, it would've immediately become obsolete. So many amazing new discoveries have come to light in the years since.
This book can feel a bit academic at times (esp. the sections on stone tool-making), but I really enjoyed it. There's also a section on Neanderthal tourism, listing museums and archaeological sites linked to our awesome, unfairly maligned cousins.
The authors are committed to accurately portraying Neanderthals and trying to undo the damage from over a century of slander and misinformation. Like them, I can't stand when someone with no knowledge of paleoanthropology uses the word Neanderthal as a synonym for stupid, brutish, unenlightened, behind the times, grotesque, etc.
The Neanderthals were good people, the closest cousins we ever had. Many Homo sapiens sapiens aren't as kind, helpful, and loyal as Neanderthals were.
This book introduced me to the modern development of spelling Neanderthal without an H. It's because the modern spelling of the German word thal (valley) is tal. I've long pronounced the name without an H (since that is the authentic pronunciation), but it's a little harder to adapt to the new spelling as well.
This book examines the paleoanthropological and cognitive science evidence to show how Neanderthals may have thought about many things (family, love, hunting, security, etc.). They also speculate on what Neanderthals may have dreamt about, and how they used symbolism and language.
This book presents a cultural history of Chanukah in the U.S., going from the Colonial era to the modern day. Chanukah didn't become a prominent public holiday, or associated with gift-giving, until about the mid-20th century, for reasons we can probably all figure out.
The book also examines the history of Judaism in America in general over the last few centuries, and how hard it was to maintain a religious lifestyle as a minority. Many Christians in the 18th, 19th, and even early 20th centuries matter-of-factly pressured their Jewish friends and neighbors to convert.
As late as the 1940s, it was perfectly legal to have numerus clausus (anti-Semitic education quotas), employment restrictions, limitations on where one could reside, bans on staying by hotels, and many other barriers to the Jewish community's full, equal participation in American life.
Women were one of the primary forces in shaping Chanukah into an American holiday, since that was one of the relative few religious rituals they could perform in that era. This wasn't a time when most Jewish women could expect to have a full religious education or role in public life.
The embrace of Chanukah as a major holiday also perfectly illustrated its lessons of staying true to one's identity and resisting conversion attempts. Chanukah falls at a time of year when we're most keenly aware of our minority status.
I enjoyed this memoir, one of several books I've read about Easy Company since watching the Band of Brothers mini-series. I love how Sgt. Malarkey noticed the exact same thing about the Stephen Ambrose book as I and many other readers did, how he focused WAY too much on bit player David Kenyon Webster!
The WWII generation is dying out, and Sgt. Malarkey himself passed away this September. We're so lucky so many of them have left behind memoirs and recorded testimonies.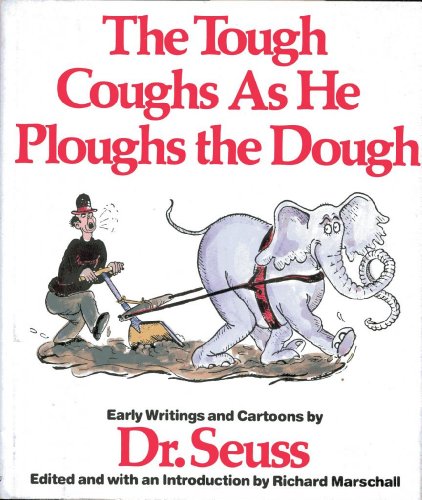 This was a cute collection of Dr. Seuss's early cartoons and stories, many from college newspapers and humor magazines of the 1920s and 1930s. He wrote and drew many of these under the name Dr. Theophrastus Seuss. A particularly strange story is about his purported sex ed lessons to his nephew, where he says a whole lot of nothing.
I really enjoyed this book about the women of Paris during WWII and the early postwar years. It covers women from all walks of life, who did all sorts of things during the war. There are sheroes as well as victims and women with complicated actions. Some of them never had normal lives again, even the survivors or the ones who were rehabilitated after suffering national degradation.
Real history is often much more complicated than declaring such and such a person or action 100% good or 100% evil. There are so many shades of grey.